International exhibition in Kazakhstan
Belarusian machine tool builders take part in the International exhibition "Week of the manufacturing industry of Kazakhstan".
On September 21, the International Specialized Exhibition on Mechanical Engineering and Metalworking (Kazakhstan Machinery Fair) and the International Exhibition of Manufacturing Industry (Kazakhstan Industry Week) opened in Astana on the basis of the EXPO IEC. The event brings together – "Week of the manufacturing industry of Kazakhstan".
This year about 250 companies from 17 countries take part in the exhibition. Among the foreign participants are representatives of Austria, Belarus, Germany, Denmark, Israel, Spain, Italy, Russia, Turkey, Uzbekistan, France, Czech Republic, Switzerland, Sweden, South Korea and Iran.
Republic of Belarus represent over 30 enterprises and organizations. Machine-tool enterprises presented by a collective stand, the consolidator of which was the managing organization JSC "Institute BELORGHSTANKINPROM".
At the opening ceremony of the exhibition was attended by the Ambassador of the Republic of Belarus to the Republic of Kazakhstan Pavel Utyupin.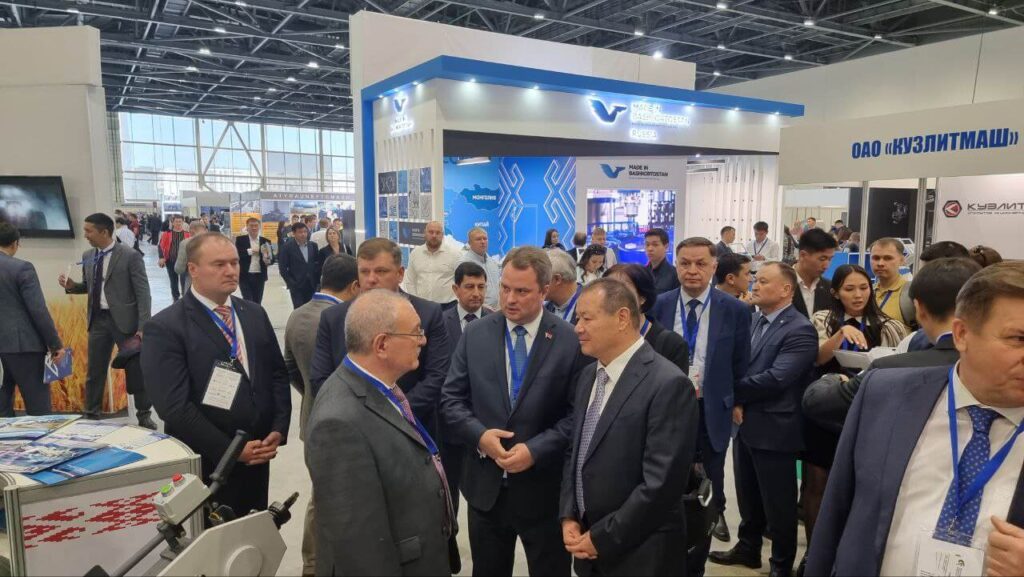 The Minister of Industry and Infrastructure Development of the Republic of Kazakhstan, Uskenbaev Kairbek, got acquainted with the achievements of Belarusian enterprises and organizations presented at the exhibition.
The international exhibition "Week of manufacturing industry Kazakhstan" will last until September 23.